DESCRIPTION


Weight:
9-150gsm
Material:
100% polypropylene with import brand
Width:
0.02-45m
Color:
white, black and colors
Feature:
Air premeable
Weight:
38gsm to 100gsm
Sample:
100 x 100cm, 140 x 140cm, 150 x 150cm, 120 x 120cm, 50 x 120cm, 140 x 240cm, 120 x 180cm
Shape:
Free sample with freight collect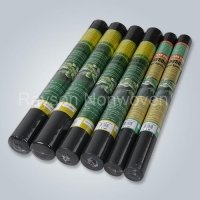 Application:
Prodcution process: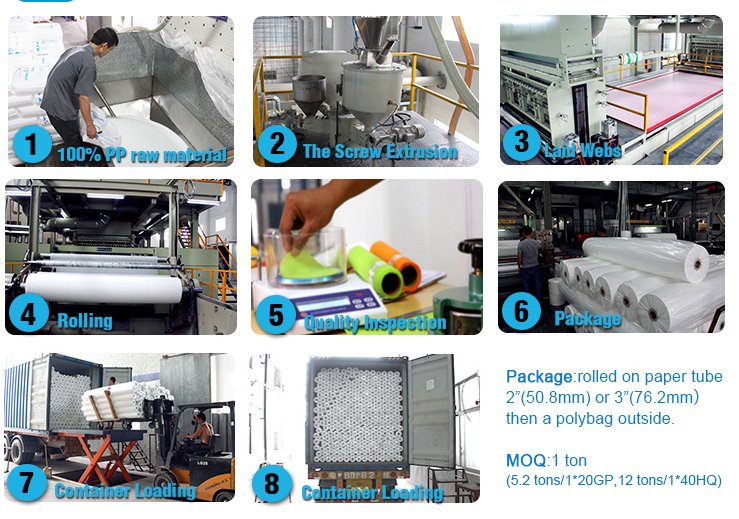 Our Advantages:
1. The advanced splicing equipment invented by ourselves can make the fabric width up to 45 meters.
2. We can produce PP non-woven fabric with functionation such as hydrophilic and UV -pfoof in different grammage and width, even ultra width with double edges strenghtened.Products are offered as either rolls or slices. The glue line of the splicing non-woven fab According to customers' need, Rayson can produce hydrophilic and anti-UV pp non woven fabric and even large width style of pp non woven fabric with strengthened double edges.
3. We use international high quality materials and Germany Clariant anti-UV master-batches, which ensures good quality. Our products have passed the SGS certificate, proven that our products are under high quality control.
4. 9 to 10 tons of splicing non-woven fabric can be loaded into a 40 high cube container, 25% to 30% higher than other companies.
5. Our numerous small roll machines are very efficient with daily output of more than 2,500 rolls, thus ensuring a prompt delivery schedule. Our small roll non-woven fabric can be packed with POF and different cartoons according to customers' need.
Certifications: