March is the beginning of the hopeful spring. From March 28 to March 31, the greatest exhibition in the area of Asian woodworking machines, interzum and interior decoration, the CIFM/Interzum Guangzhou is held. A great number of famous brands appear on the exhibition.
Spring and non woven are the main materials for making mattresses. On the exhibition, Foshan Ruixin Non Woven Co.,Ltd and Foshan Jingxin Stell Wire&Spring Co.,Ltd appear in the same booth to welcome customers from all over the world.
Compared with other booths, Rayson&Jingxin's booth is simply but specially decorated, with three walls hallow, red and white pocket spring hung at the top and different kinds of non woven fabric hung in the showcase. The products can be seen clearly from every side, which attracts a lot of customers.
Rayson & Jingxin's booth locates in the 13th exhibition hall, which is for mattress ingredients, knives and tools. In the whole hall, we can find only three booths exhibiting non woven fabric. Miss Chen from Beijing says that she has done business with Rayson for nearly ten years and has witnessed the achievement Rayson has made. As a company dedicated to producing mattress spring for 28 years, Jingxin is brave enough to lay the mattress spring on the ground and welcome customers to test the quality. Therefore, Rayson & Jingxin's booth welcomes a lot of customers during the four-day exhibition.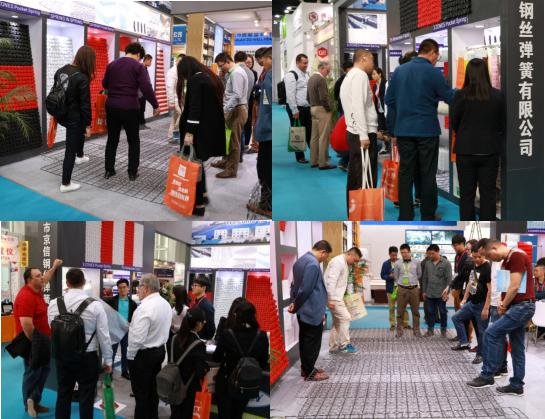 In recent years, with the development of China's industry, environment becomes more and more important issue for Chinese people. Rayson keeps developing its business in an eco-friendly way. We use high quality imported environmental raw materials which is degradable under the sunshine within 90 days. The non woven fabric we produce is non-toxic and harmless. We always adhere to the goal of "Go green, Save the world".
Parts of Rayson's Products
Since 1989, Jingxin has dedicated to researching and producing mattress spring. Its products include pocket spring, continuous spring and bonnell spring which is familiar to Chinese people. Jingxin owns ten wire drawing machines to produce wires diameter of 1.00mm to 5.00mm. Every month 100,000 pcs of mattress springs are produced and sold to America, Canada, England, Australia, Ireland and many other countries.
Parts of Jingxin's Products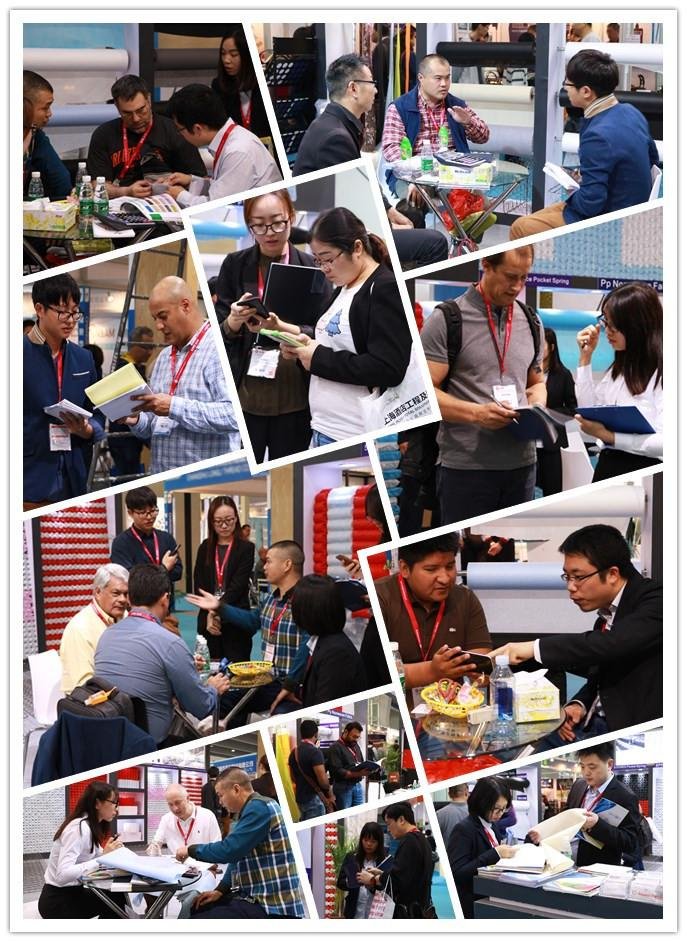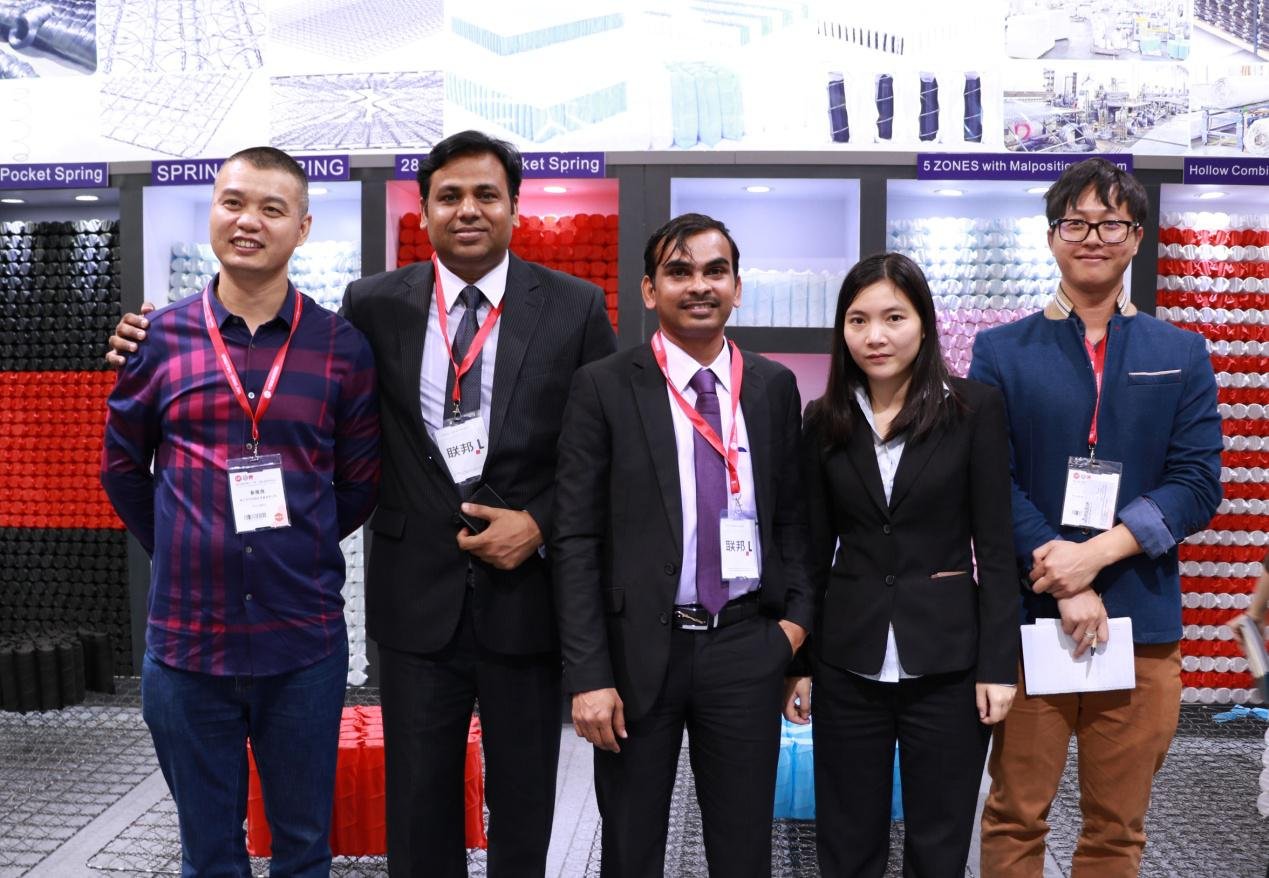 With years of exhibition experience, Rayson & Jingxin welcome a great number of both new and old customers during the exhibition. Some of the old customers visit our booth and place new orders at the same time. Many new customers even go to visit Rayson company in Foshan. On March 31, the four-day CIFM/Interzum Guangzhou ends. Both the customers and Rayson & Jingxin gain a lot.
There is still a long way to go. The development of Rayson & Jingxin is close to customers' trust and support, which finally goes to our high quality and integrity. In the future, we will stick to the goal of "Creativity, Quality, Sharing", try our best to improve the product quality, to shorten the time of delivery, and to become a reliable business partner.